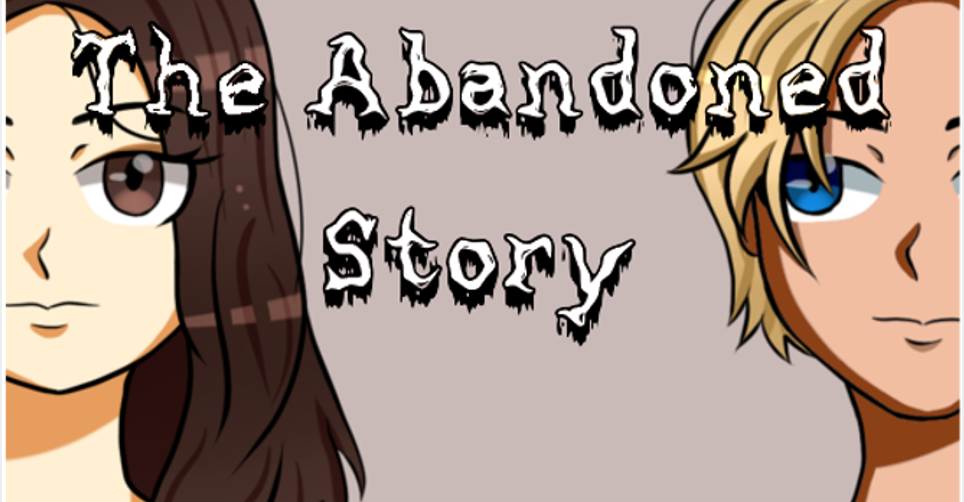 The Abandoned Story
A downloadable game for Windows

The abandoned Story is a short horror game made with Rpg Maker VX Ace. It focuses mainly on story and exploration.

Plot
One day 15 Year-old Becky gets a phone call from her best friend James asking her if she wants to go visit the abandoned hotel at the end of his street, Becky was very surprised by this question but ended up going anyways. Once there strange things started happening and they find a mysterious diary of 11 Year-Old Sandra...
Main Characters

Controls
Arrow Keys: Move Character

X Key: Open Item Menu

Enter Key: Talk, Check, Confirm

Shift Key : Run
Warnings
The game contains jumpscares and blood. Proceed with caution.
There is a READ ME file included in the game folder if you'd like more information!

Contact
Blog: https://kellyrpggames.tumblr.com/

E-mail: theabandonedstoryrpg@gmail.com
Install instructions
Extract the zip file and run the .exe file and you should be good to go!
If you download the no rtp version you will need to have RPG Maker VX Ace RTP already installed on you computer or download it here: http://www.rpgmakerweb.com/download/additional/run-time-packages

If you notice any bugs in the game do let me know so I can fix them!

Comments
Log in with itch.io to leave a comment.
Am I supposed to be able to use the ladder to get the letter? Because I can't.
i dont get the clues about the 2 north 4 west etc
When you get the note you're standing at the door right? From there you have to go 2 up (north) 4 left ( west)... Like that and when you get to the end just click enter.
And it's also best to start at the left door otherwise it may be that you have to go one step to the left when you get to the end. (I hope this makes sence)
oh my gosh thank you so much! I am really sorry! I'm not really good with these types of puzzle even its easy but thank you and yea the way you put it makes sense. ♥
When I try unlocking the door (that you get from the first key you obtain in the game) and go in front of it and use the item, it says "Door unlocked!" but when I choose to try to open it, it says "door locked" again. It takes away the key so I can't try again.

oh no! I'll look into that when I have access to my computer!
It should be fixed now!
Thank you for letting me know.